Maternity & Newborn
With our Maternity to Newborn sessions we are able to provide clients with a beautiful story highlighting this special time in their lives. For some, this is their first baby and they are super excited to capture the fleeting moments before, and soon after baby arrives. For others, those who have struggled with pregnancy, this time highlights hope and joy that soon they will hold that cherished little one in their arms. This is an emotional time in your lives, and we wish to provide our clients with images they will cherish for a lifetime.
A little about your Maternity session:
We will schedule you while you are in your 7th to 8th month of pregnancy while mama is still comfortable and we will help you style your session by suggesting locations and outfits to match your vision.

Your session will be about 1.5 to 2 hours

We love to create styled or themed sessions. If you have a particular theme in mind please let us help you customize a session just for you.

Gowns are available upon request. We have access to hundreds of gown designs but need up to 5 weeks to order them. You may also supply your own wardrobe.

Mama and baby's safety is our primary concern in any session. We work with our clients at a slow relaxed pace and only schedule one session per day so that we can give you our full attention. Sometimes it takes a bit longer than planned to make sure mama is doing great. There is no extra charge for overtime. You come first!
A little about your Newborn session:
Dear Mom & Dad,
Congratulations on the arrival of your new little one! We know how exciting, amazing, and wonderful this time is in your life. The arrival of a new little life in your home can also mean a bit of stress from the unknowns, new sleep schedules, and pure sleep deprivation. We, at Lexilu Photos want to assure you that we understand how special it is for us to be included into your homes and lives for a little bit and how honored we are to have gained your trust with your newborn baby. At Lexilu Photography, we practice safe baby techniques including the handling of baby during our sessions, sanitation of our studio and all props used in or around baby. A member of our staff is Certified in CPR as well as Early Childhood Development and from years of experience, both professionally and in our own lives, we have learned to read the ques from baby... and adapt to each ones needs. We also want moms to be assured that you are important too. With your session scheduled soon after delivery, things are a little slower, so as your photographers we make your time with us as comfortable as possible. While we photograph your precious little one you are welcome to watch us, sit on the couch, take a nap, sip your favorite beverage...just plain relax knowing that your little one is in great hands. You'll be super close and when its feeding, or changing time we know where you are.
We will try to schedule your newborn session close to your due date. Please contact me as soon as baby arrives so that we can save the date for you. Our experience with newborns is that they are best photographed between 4 and 10 days old. You can select a Lifestyle session in your home or outdoors if the weather permits.
Up to 3 hours of custom styled photography

We will work with you to select colors that fit baby's nursery, or the color scheme of you home where your beautiful imagery will be displayed. You will have access to our extensive collection of wraps, blankets, faux furs, wooden floors, hair tiebacks, floral crowns and custom props including nests, beds, boats etc... we are always adding new props and can create a custom theme just for you. If you have an idea let us know well in advance and we can create a custom photo for you.
They are not kidding when they say that babies grow fast! That is so true with newborns. We schedule our newborn session between 3 and 10 days of birth. This is the very best time to pose babies since they re easily posed into the fetal position and usually sleep soundly right through the entire session. If your baby arrives sooner that expected, please contact me to arrange an earlier session. On rare occasion baby's health requires we shoot later than the 10 day mark, if this happens, please contact us as soon as possible as we book up each month very quickly.
Additional Information
Why are digital images so expensive?
It may seem like its a small thing, just a file to send and make prints. But when you purchase the digital image from our studio you are given the control over printing and creating products from those images. Clients love the fact that they have control over how many images they can print as well as when and where they are printed. You may also share the images online, with a simple link back to our studio. The price of the digital file includes the time it takes for us to produce the image using professional equipments and post production of images from an experienced photographic studio. The value is in the freedom to do with the images as you please, and with that this type of delivery method comes at a premium price.
Downloading rights and a print release is included with each purchased image.

Payment plans are available **

We will suggest beautiful locations to match the style of your session. Locations over 30 miles from our studio will incur a fee depending on location.
** Payment arrangements can be made on the balance due to fit any budget, however no product, digital or print can be delivered until balance is paid in full. To ensure delivery of your images soon after baby's arrival please be sure to budget your payments so that your last payment is made before the newborn session. We believe that everyone should be able to afford beautiful photography, and appreciate that this is a large investment for our clients. Therefore, we allow our clients on a limited income to book a session, and then make monthly payments other than those listed below. For these clients, we will archive/save the images from the session for up to 6 months. With this option you will receive one digital file to announce baby's arrival. Your full gallery will be released as soon as your last payment is processed. Please contact us if you would like to make special payment arrangements.
Printing Recommendations
We purchase our prints, canvas and albums from the best professional labs. We have tried and use the labs for the print in our own homes. However, sometimes, errors happen in the printing process. If the client is not satisfied with the quality or if the product is damaged upon receipt, you may return the product for replacement within 14 days of delivery.
When you choose to download your images and make your own prints or products you may have less than satisfactory results.
For the best results, please print with a professional lab with no color corrections.
Because print quality varies greatly from lab to lab, no guarantees can be made about print quality from a non-professional lab.
Lexilu Photos is not responsible for poor quality from DIY printing from consumer labs. To ensure the best quality when DIY printing, please make sure that you deselect the COLOR CORRECT option that is usually turned on by default on most consumer based photo printers.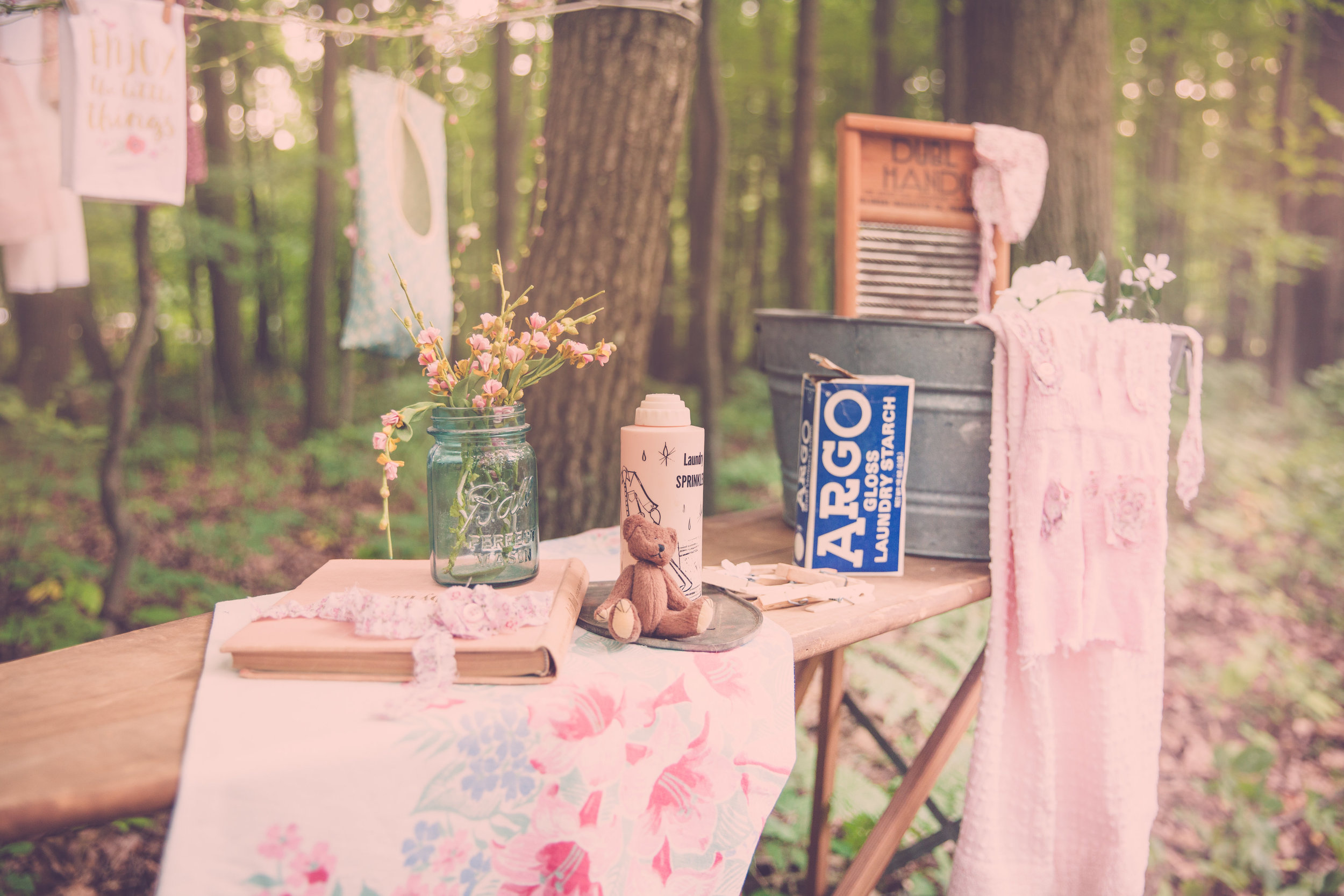 We accept all major Credit/Debit Cards via PayPal, check or cash. Once you select your package please contact us to arrange for payment of one half the total amount.
FAQS

When should I schedule my session?
Maternity session when you are 28 – 36 weeks. For those expecting multiples the 26 week is best.
Newborn session before the expected due date.
Baby session any time, ideally between 3 & 8 months
Smash cake session 11 – 13 months.
Can we include baby's siblings?
Yes! Newborn sessions that include siblings and parents will require additional time and planning. We usually try to do these photos first so that the remaining time can be spent with baby. Because these photos are so important to you we do not charge extra, however, please understand that although we may try our best, some siblings are just not going to have their image taken with us…or in the preferred pose. So, poses may be limited to what we can accomplish within the limitations of your little one. We promise to do our best, but understand that this new little baby is a big change for them, and then we arrive with a camera!!
How long does it take to view my session images?
Your gallery will be live within 3 to 4 weeks following your session date. We schedule a day of editing along with your photography day to allow for fast, consistent delivery of your images.
I need my images fast, do you offer RUSH EDITING?
Yes, we are happy to bump you to the head of the line for an additional $250 RUSH FEE. Your images will be ready withing 48 hours from your session day.
How long do I have to select and view my images?
Because our studio follows an all inclusive pricing guide…you have forever to select your images. But why wait? Fill your homes with these priceless images. It is best, and we highly recommend that our clients download their entire gallery and save multiple copies of the images to a USB drive. If you dont have this option we can make one for you for $50. Please keep in mind that due to the space galleries take up on our hard drives, we DO NOT KEEP PHOTO SESSIONS ON OUR COMPUTERS. Once uploaded and delivered, images become the sole responsibility of the client. This includes downloading and saving. PLEASE be sure to make back up copies of your sessions.
Do I get to see ALL of the photos from my session?
We select the best images captured during your session. We shoot multiples of the same pose, in rapid succession, so we select the best to present to you. This helps if for example someone blinks, or there is a focus issue etc... What you will get however, is the very, very best shot of the poses we take. I will use my best judgement when selecting the photos for your gallery. I will select the best from your session that represent the best pose, clarity, and composition and apply a light editing touch to them. The number of images you receive will be listed in our pricing guide, and many times you will receive many more.
Can I download ALL of my photos?
You will be able to download any image that you have purchased as part of your collection, including additional poses. Lexilu Photography retains the copyright to all images taken, so while we do not provide Copyright releases, we so provide a written PRINT RELEASE. The print release will allow you to make unlimited prints from your purchased images.
Can I have all of the images in my collection?
Yes, you will own the PRINTING rights to the images for personal use. Lexilu Photos RETAINS FULL COPY RIGHTS from all sessions. Please do not use these images in contests, or for advertising on personal blogs, websites, etc…without the written permission of Lexilu Photos.
Do you create special photos or composites?
Specialty images and digital composites are available when the baby is able to be posed in a certain way. Some poses are achieved by taking 3 to 4 images and blending or compositing them into one image. If a certain pose is requested and What are digital composites, and why do they cost extra? Baby is able to be safely posed we are happy to do so. We also offer digital backdrop poses, where baby is shot on a neutral background and then the image is composited into a floral nest or basket. These specialty images require more time in photographing baby as well as in the editing room. Because of this they are available for $50 per composite. We will be uploading a list of our available composites soon. If you have a special pose that you want please let us know before baby's session.
What will the birth announcement look like?
We have a Certified Graphic Designer on staff who will work with you to design a beautiful one of a kind birth announcement using one to three images of your choice. You are allowed one free edit or revision to the design. Additional edits to the announcements are charged at $50 per edit. (unless we make a type error )
You can then use the digital design to post the announcement or to make printed copies to send to friends and family.
Is there an additional fee for multiple births?
Not at all. We LOVE our multiple sessions, although they do require more session and editing time as well as the need for an extra assistant we do not charge any extra for multiples.

I've paid my retainer/session fee. When is the balance due?
The session fee is paid to reserve your session as well as the post production work associated with editing, storing, and managing the files. You will receive a notice 14 days prior to your session date, or due date. At this time the remaining balance for your session is due. No session can begin without payment in full.
We are happy to offer affordable payment plans if needed. No product, print or digital files will be released until the balance is paid in full. Please contact me if you need assistance.